Social media stirred up by tweet of dyslexic Singaporean who helped Mandarin-speaking tourist with directions only to get scolded for his limited Mandarin knowledge.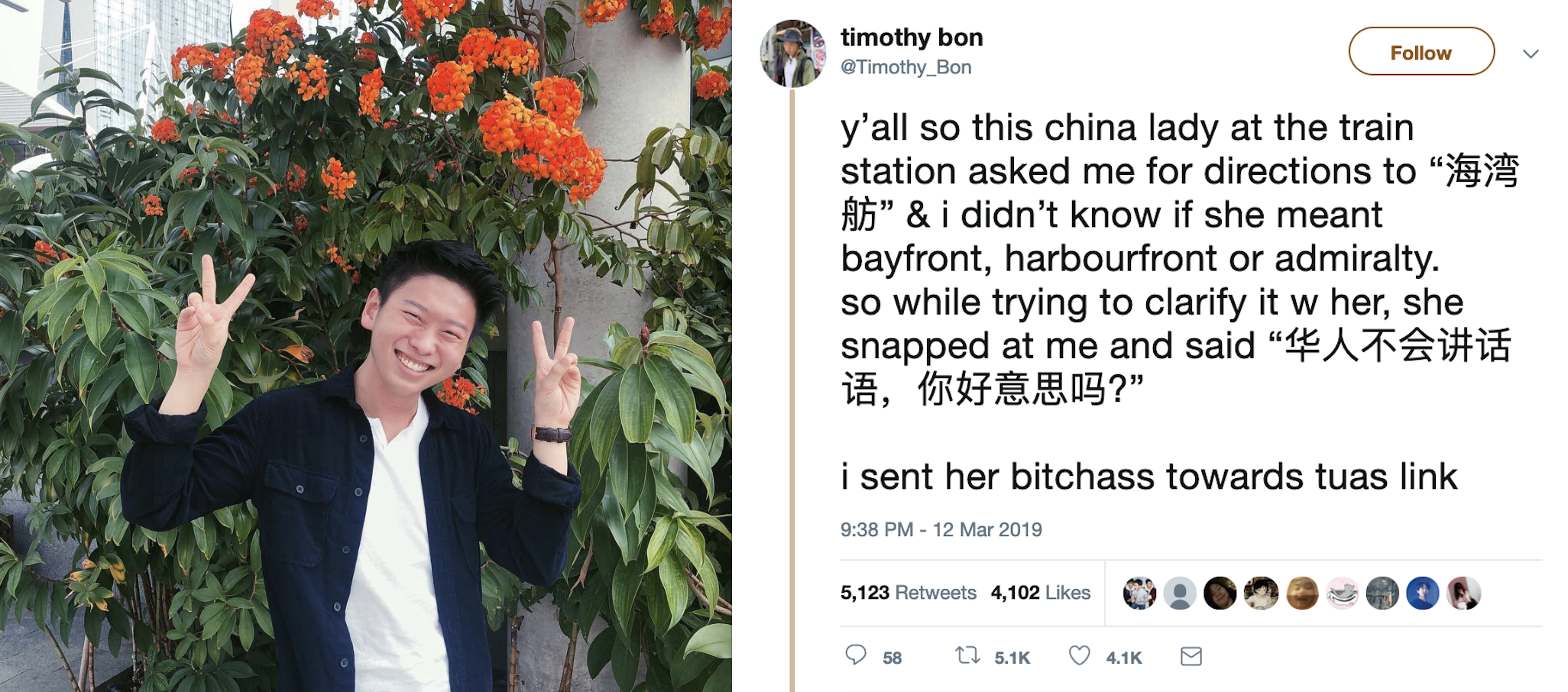 Twitter trending: Helpful Singaporean scolded by impatient Chinese tourist
Singapore – A tweet about a sour exchange between a tourist and a Singaporean has gone viral in the past few days since it was first posted.Twit


Source
Some local news is curated - Original might have been posted at a different date/ time! Click the source link for details.